Loft Beds for Kids
---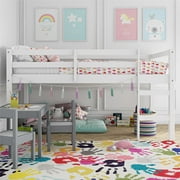 Let your child's creativity run wild with the stylish, fun and functional design of the Dorel Living Milton Twin Loft bed. With a sturdy wood construction and a bold white finish, the Milton will easily fit into any new or existing decor, bringing a simple, traditional design that draws attention to its clean lines, horizontal paneling and space saving silhouette. The low height ...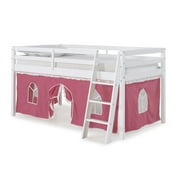 Roxy Junior Loft with Pink and White Tent gives your child a fun place to play, sleep and dream. The under bed playhouse area is a great spot to curl up and read a book, set up house, be the queen of their castle or the superhero that saves the day. youth bed, loft bed, tent bed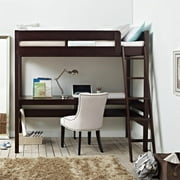 Valued by parents for the compact footprint and beloved by teens for the fun factor, the Dorel Living Harlan Loft Bed with Desk offers a complete solution to your teen's room. This loft bed is built with a comfortable sleeping space with a spacious and useful workstation underneath. Whether surfing the web for a school project on a desktop computer below, or climbing ...